Mission Statement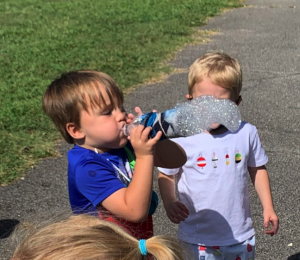 Christopher Academy is committed to academic excellence by providing an enriching curriculum that cultivates a lifelong love of learning.  Students are empowered to be independent thinkers and confident leaders prepared to succeed in a dynamic world.
Philosophy 
Christopher Academy provides an education that creates lifelong learners in a supportive environment that encourages
each child's natural curiosity.  Physical, social, intellectual and academic growth is stimulated by a developmentally appropriate curriculum that gives students the opportunity to be creative problem solvers, effective communicators, and self-directed learners.
 Students become independent thinkers as they build a strong foundation in both academic and life skills through project based and experiential learning opportunities. Teachers and parents work in an active partnership with students to identify the unique strengths, interests, talents, and needs of each child and provide a climate in which every individual can flourish and grow.
 We believe that children thrive in a safe, caring, nurturing and inclusive community allowing them to feel empowered to take risks as they explore the world around them. As students acquire new skills and build on previous experiences, they become confident learners ready to accept new challenges with a determination to succeed.
Learners Today. Leaders Tomorrow.